Untitled by Ynez Johnston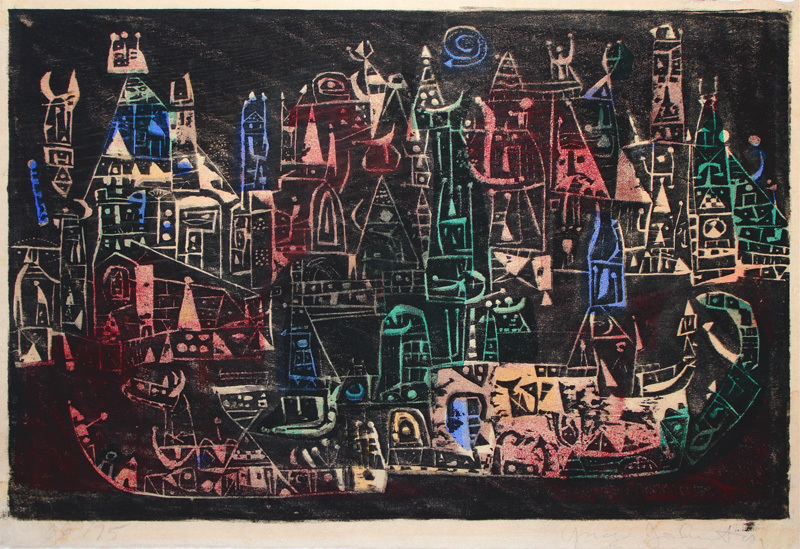 Please call us at 707-546-7352 to purchase this item.
Title
Artist
Year
c. 1953
Technique
woodcut with color stencils
Image Size
7 1/2 x 11 1/2" image
Signature
pencil, lower right
Edition Size
66 of 75
Annotations
pencil editioned
Reference
Paper
soft Japanese laid
State
published
Publisher
artist
Inventory ID
14948
Price
$1,000.00
Description
Two ships arrive in the waters of a crowded port city in Inez Johnston's pictograph-like composition. Done in layered color stencil overlaid with block print in solid black, Johnston's style borrows from ancient pictorial works found on cave walls and painted scrolls to produce imagery that echoes the past, and yet her technique roots her firmly in mid-century modern aesthetic.
Johnston employs thin, labyrinthine linework that darts through the underlying mesh of color, creating a vibrant energy that makes the city and ships appear illuminated, as if lit in celebration against the black of a night sky. As is often true with Johnston's work, this image tells a story that is left open to the viewer to determine.
Please call us at 707-546-7352 to purchase this item.